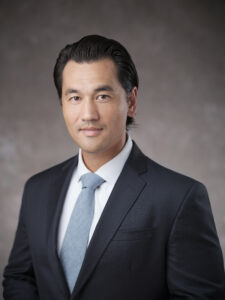 David Dunning serves as GAMA's Director of Global Innovation & Policy. In this role, David manages GAMA's strategic activities to foster the development and entry-into-service of innovations in technologies, products and services, which encompasses the work of GAMA's Electric Propulsion and Innovation Committee (EPIC) and advanced air mobility (AAM) portfolio.
David began his aviation career in the United States Air Force and has held progressive roles in military, civil, and government aviation. Prior to joining GAMA, David served as Advanced Air Mobility Program Manager at the Federal Aviation Administration where he led strategic planning efforts to integrate AAM into the U.S. national airspace system. David's civil aviation experience includes leading aircraft fleet and maintenance operations for multiple air medical charter operators, as well as, owning and operating a FAA Part 145 certificated aircraft repair station. David earned his Bachelor of Science in Aviation Technical Management from Embry Riddle Aeronautical University and holds FAA Inspector Authorization, FAA Airframe and Powerplant (A&P) licenses, and FCC General Radiotelephone Operator license.
David is passionate about spending time with his wife and three children, reading, running, surfing, and the outdoors.
Reach David at +1 202-393-1500.