GAMA-IAOPA-EBAA European General Aviation Survey 2018
There is agreement that Europe has no statistical data about the General Aviation (GA) fleet which would allow profound safety and economic analyses. So far most analyses in GA depend on estimates and expert judgement, which is far from being ideal and one of the main reasons for a high level of over-regulation in the GA industry. In the USA such data exists, generated by both the FAA and the GA User Associations, consequently the NALL-report as well as other Safety Analyses and Economic Impact Assessments can be based on statistical facts.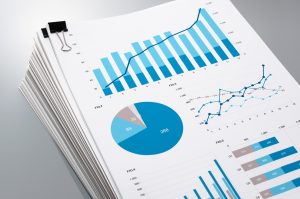 Therefore GAMA, in partnership with the International Aircraft Owners and Pilots Association (IAOPA-Europe) and the European Business Aviation Association (EBAA), has created this new survey in order to collect meaningful statistical data for European GA. IAOPA made a first attempt in 2014 with good success, about 1500 operators and 3500 pilots replied, but this data is now a bit outdated, and geographically limited, so it´s time for a new initiative.
It will take you 10 – 15 minutes to fill out the survey. If you don´t have the precise figures at hand, your estimates are sufficient. For operators which operate a fleet of different aircraft types, we recommended to run the survey for each aircraft type. If more than one aircraft of similar type is operated, the survey can be executed with average data for these aircraft in order to save time. For questions you can contact us at brussels@gama.aero.
Your data will be protected and only be shared with other GA Associations, European and National European Authorities, which will have confirmed to meet the requirements of the European General Data Protection Regulation (GDPR) and to use it solely for Safety and Economic Analyses. Your data will not be given to other third parties.
We intend to create a representative sample of aircraft operators in order to do a continuous trend-monitoring. If you intend to participate in this project, please give us your contact-data at the end of the survey.
Thank you very much for your time and effort. With your support, you are helping to make General Aviation in Europe safer and more economical.
Here are links to the Survey:
In English: https://www.surveymonkey.de/r/FRSKRVS
In French: https://www.surveymonkey.de/r/9HP3CLR
In German: https://www.surveymonkey.de/r/FT82FQT