Congratulations to the 2017 Aviation Design Challenge winner: Olney High School! Watch a video of the winning team receiving the exciting news.
What is the GAMA/Build A Plane 2017 Aviation Design Challenge?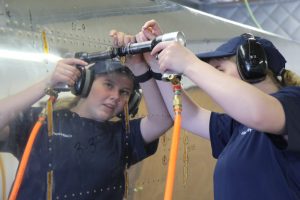 The General Aviation Manufacturers Association (GAMA) is sponsoring the GAMA/Build A Plane 2017 Aviation Design Challenge to promote Science, Technology, Engineering and Mathematics (STEM) education through aviation in high schools across the United States.
How do I register?
Registration is limited to the first 100 U.S. high schools that complete the registration form (see below) and e-mail it to STEMcompetition@gama.aero. Teams, which can be either high school classes or after-school programs, must include at least four students, including at least one male student and one female student, with the exception of single-sex schools. Only one team per school may enter.
How does the competition work?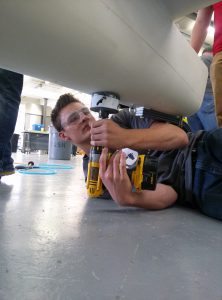 Schools interested in the competition will receive complimentary "Fly to Learn" curricula, which comes with flight simulation software powered by X-Plane. Teachers will guide students through the science of flight and airplane design, completing the curricula in approximately six weeks in the classroom or in four weeks through an accelerated program. Each high school will apply what they have learned by modifying the design of an airplane. The schools will then compete in a virtual fly-off, which will be scored on aerodynamic and performance parameters while flying a specific mission profile. Judges from GAMA will select the winning school based on that score and other factors.
What is the prize?
The prize will include an all-expenses-paid trip for up to four high school students, one teacher, and one chaperone to experience general aviation manufacturing firsthand.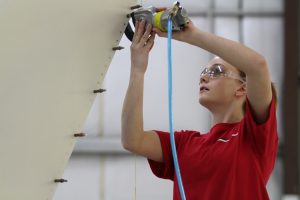 What is the timeline for the contest?
Early February 2017: Registered teachers receive Fly to Learn curricula and software powered by X-Plane from GAMA.
Early April 2017: Teachers receive competition instructions from GAMA.
Late April 2017: All competition entries must be received by GAMA.
May 2017: Winning high school announced; all other high schools notified by GAMA.
June 2017: Prize for winning high school to experience general aviation manufacturing firsthand.
What do past winners say about the competition?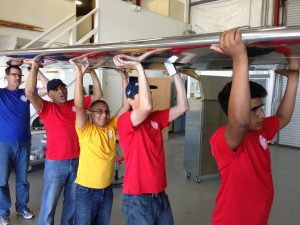 "This competition, and ultimate victory, will be life-changing for my kids," says Grant Hanevold, Principal of Sunrise Mountain High School in Las Vegas, Nevada, which won in 2014. "I can't thank you enough … for the positive impact you are making in the life of a kid." Adds the CHEF Homeschoolers from Cuba City, Wisconsin, who won in 2015, "The GAMA competition has taught us the importance of teamwork, creativity, and critical thinking."
Can I learn more about the contest?
Yes! Read these articles about the Aviation Design Challenge: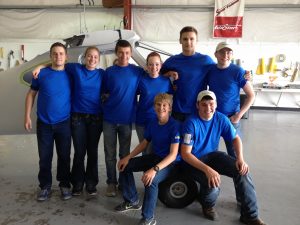 Download our brochure about the competition and build.
You can also watch this short video here about our 2013 competition and build.
Please e-mail GAMA or call +1 (202) 393-1500 for more information.
For competing teams
Read our 2017 Aviation Design Challenge FAQs.