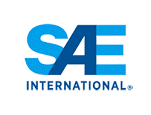 Relationship to GA: SAE's Aerospace Standards program comprises over 8,600 consensus technical reports developed and maintained by over 180 technical committees and subcommittees across all facets of aviation. These technical reports include Aerospace Standards (AS), Aerospace Material Specifications (AMS), Aerospace Recommended Practices (ARP) and Aerospace Information Reports (AIR) and address standards and recommended practices for aircraft & systems design, safety assessment, integration, quality, operations, maintenance, aviation electronic equipment, mechanical systems, flight controls, parts and materials for GA and other aviation categories, including new technologies such as electric aircraft and UAS. Many of those standards are cited as an acceptable means of compliance to regulations for type certification, production certification, and airworthiness certification.  SAE technical committees are comprised of subject matter technical experts from industry, government and research from the GA community and the wider aviation sector around the world.
SAE's standards offering is completed by the SAE Ground Vehicle and Systems Management Programs and supported by SAE's industry-recognized events such as SAE AeroTech, professional development, and a portfolio of over 150,000 technical publications, journals and books for the aviation, automotive and commercial vehicle sectors.
Related Committees: Aerospace Council Organization Chart
Website: www.sae.org
Membership: Free committee membership; Society memberships include Professional ($110) and Student ($30). Detailed Information."
Voting: One vote per individual.
Standards Access:Available print & online; approximate cost per standards $90 USD. Subscriptions available via SAE Mobilus.
Additional Resources:
Professional Development Courses
Certifications
Corporate Learning
GD&T Training 
Mobilus
ARINC Industry Activities (ARINC IA)
A Program of SAE Industry Technologies Consortia (SAE ITC)

Since the 1940s, ARINC IA has managed a portfolio of over 300 ARINC Standards and technical documents and serves the airlines and aviation industry needs by organizing and coordinating three aviation industry activities – The Airlines Electronic Engineering Committee (AEEC), Aviation Maintenance Committee (AMC), and Flight Simulator Engineering and Maintenance Committee (FSEMC). Primarily the airline and other member organizations provide oversight to the AEEC, AMC, and FSEMC resources which improve cost effectiveness, increase productivity, and reduce life-cycle costs for airlines, aircraft and flight simulator manufacturers, avionics suppliers, and service providers. By establishing ARINC Standards through subcommittees and working groups and developing shared technical solutions through internationally acclaimed conferences and user forums, these committees are shaping the industry of today and tomorrow.
More information about ARINC Industry Activities can be found at www.aviation-ia.com.
More information about Membership and Corporate Sponsorship can be found at https://www.aviation-ia.com/membership.
Additional information can be added as requested to standards@gama.aero.