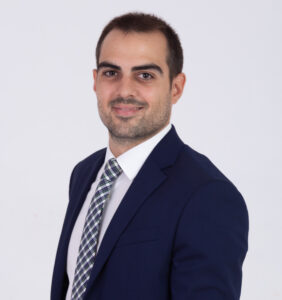 Mr. Joan Serra is a Regulatory Affairs Manager for GAMA based in the Brussels office. Having joined GAMA in March 2022, he is responsible for coordinating the association's activities related to regulatory requirements and policies in Europe governing the design, certification, operation, training and maintenance of general aviation aircraft. This primarily involves working with the European Union Aviation Safety Agency (EASA), and the UK Civil Aviation Authority (CAA), to support the development of new and revised regulations. He also provides support and service to GAMA's members based in Europe or with specific interests in European aviation regulation and policy and international coordination.
Before working for GAMA, Joan spent several years within the airline industry, where he managed regulatory affairs and flight standards. He held several positions at Evelop Airlines, both in Spain and the Dominican Republic, where he most recently served as project lead for the obtainment of an Air Operator Certificate for a Part 121 Caribbean-based carrier.
Joan's professional background also includes a graduate traineeship at the International Cooperation Department of the European Aviation Safety Agency (EASA), and an internship at the International Civil Aviation Organization (ICAO) in Montreal.
Joan holds a MS of Air Transport Management from the French National Civil Aviation School (ENAC), a MSc. of Economic Policy and Public Economy, a Bachelor of Laws, and a Bachelor of Business Administration. He is actively pursuing a Private Pilot's License (PPL).