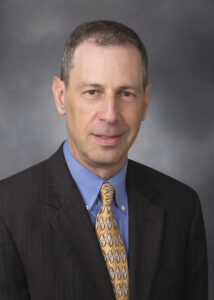 Marc L. Ehudin joined GAMA in 2020 as Director, Government Affairs.  He brings a wealth of experience from work on Capitol Hill and in the corporate world and will be responsible for promoting GAMA's legislative and regulatory priorities before the U.S. Congress and Federal departments and agencies.
Marc began his Capitol Hill career on the ground floor as Field Representative to U.S. Rep. Beverly B. Byron (MD-6).  During his 3 ½ year stint, he assumed additional responsibilities including work as a Legislative Assistant and Press Secretary.  Marc became an expert on the legislative process through participation in multiple CRS Legislative Institute sessions.
After Rep. Byron's election loss, Marc joined the office of freshman Rep. Frank M. Tejeda (TX-28) as Senior Legislative Assistant.  He was responsible for overseeing all legislative activity as well as advising Rep. Tejeda on his primary committee assignment work and all House floor votes.
Marc migrated from the Hill to the corporate world, joining AAI Corporation as its sole voice on Capitol Hill.  AAI's interests centered on work in the Unmanned Aerial Systems, Defense, and Transportation sectors.  When Textron acquired AAI, Marc joined Textron's DC office.  He continued to work with Congress and the Administration on AAI's legacy programs and added general aviation and corporate tax issues to his portfolio.  It was in this capacity that Marc worked closely with GAMA as one of its Washington Reps.
A native of Baltimore, MD, Marc graduated from Union College (NY) with a B.A. in Political Science.  While at Union, he served as Co-Captain of the Lacrosse team and punter for the Div. III national semifinalist Football team.  Marc and his wife, Rachel, live in Potomac, MD and have one daughter.